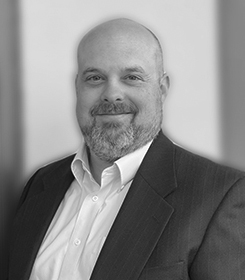 Jay has served in the field of geotechnical engineering and construction materials testing since 2004. He is the Director of Engineering at CMJ, with responsibility for geotechnical analysis and execution for a variety of projects throughout the state of Texas and Oklahoma.
Jay has been recognized as the Young Engineer of the Year by Fort Worth Chapters of both the Texas Society of Professional Engineers (TSPE) and American Society of Civil Engineers. Mr. Sappington is also a Past-President of the Fort Worth Chapter of TSPE.
In addition to his profession and the engineering community, Jay takes great pride in serving his family and his community in civic and social activities. Jay has served on the Watch D.O.G.S., an organization that volunteers with the school district assisting students and staff for 6 years, he is an avid drummer and was his Church Praise Band Drummer for over 10 Years, he has assisted with coaching his son's baseball team for the Colleyville Youth Association for 5+ years and his daughter's softball team for over 2 years.
Jay is an integral part of CMJ Engineering and we are so very proud of all that he has accomplished.